Port Forwarding and Reverse Tunnel
---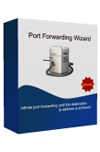 Port Forwarding Wizard
This powerful port forwarding software will let you Infinite port forwarding until the destination ip address is achieved. Windows, Solaris and Linux are all supported and integrated with http proxy function, let all of your computers share the same internet connection to surfe internet.
---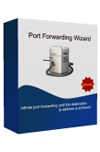 Port Forwarding Wizard Pro
Web interface let you easily maintain and operate anywhere. Command line tool of port forwarding in Pro version can be easily integrated with your software and SSL tunnel function is enabled.
---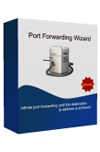 Port Forwarding Wizard Enterprise
Powerful windows port forwarding software provide smart route strategy for dynamic port forwarding to enable function of load balance and port forwarding to multiple destinations at the same time!
---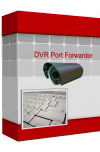 DVR/Camera Port Forwarding
DVR/Camera Port Forwarding service is a very powerful online DVR/Camera port forwarding solution. For scenario that you can not config router to add port forwarding rule to your DVR, or your ISP block the video port of your DVR, or port forwarding rule in router just does not work for your DVR remotely viewing, our tool is the right solution that you are looking for. By using our tool, you can just easily remotely view your DVR even without port forwarding.
---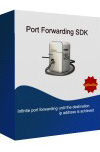 Port Forwarding SDK
By using our Port Forwarding SDK, your software can easily get the function of port forwarding. What you need to do is just three functions call, then your software magically have the function of tcp redirect and udp redirect.
---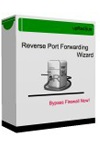 Reverse Port Forwarding Wizard
Let you easily access your computers that behind a firewall or an inconfigurable router, try to reverse tunnel now!
---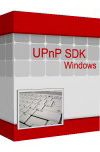 UPnP SDK Windows
The UPnP SDK Windows is easy to use, but very powerful. You can seamlessly integrate the sdk with your software to make your software control router port forwaridng within three function calls. The UPnP SDK windows let you can fetch current port forwarding entry in router, add port forwarding entry into router, delete port forwarding entry from router. You can even easily get router's ip address with our UPnP SDK Windows.